Located in southeast Spain, the beautiful region of Murcia is nestled between Andalucía to the west, Castilla La Mancha to the north, and Valencia to the east – and boasts a 250 km stretch of Mediterranean coastline, the Costa Cálida.
The most visited cities in the region include Murcia (the capital city), Cartagena, Lorca, and Caravaca de la Cruz.
However, this region remains relatively unknown even among Spanish tourists, which means it's largely unspoiled compared to some of the more overcrowded areas along the Mediterranean coast.
As one of Spain's best-kept secrets, Murcia is the perfect place to experience authentic Spain.
In this article, we take a closer look at the region, why real estate is booming here, and how you can get in on the action.
Why the region of Murcia is gaining in popularity
One of Spain's most affordable regions
Murcia provides its residents and visitors with the authentic Spanish experience at a fraction of the cost compared with neighbouring regions. The stunning area remains less developed and as a result, everything is a little cheaper here, from everyday expenses to rent, utilities, and public transport.
Murcia is one of the warmest regions in Spain, with over 300 days of sunshine a year and an average daily temperature of 24 degrees. The Mediterranean climate has been scientifically proven to have numerous health benefits and is very attractive to those looking for a better quality of life and more outdoor living – all year round.
Stunning contrasts – spoilt for choice
Murcia is a region of unique character and stunning contrasts – from its incredible mountains and valleys to its spectacular coastline, archaeological sites, organic farming, nature reserves, and diverse cities full of heritage and culture.
Those searching for great food and wine, culture, history and a taste of authentic Spain are increasingly drawn to Murcia and to discovering its vast array of hidden treasures.
Costa Cálida – a stunning coastline
From Murcia city, it's an easy 45-minute drive to the Costa Cálida, with its many sandy beaches, such as the stunning Playa de Calblanque flanked by the tranquil Mar Menor – Europe's largest saltwater lagoon. Offering an exclusive and relaxing atmosphere, this coastline is ideally suited for those who prefer to avoid the typical crowds and the hustle and bustle, as well as those looking to enjoy a wide range of water sports.
Europe's new golf destination
For enthusiastic amateurs to seasoned players (and everything in between!), the Murcia region offers 22 top-quality golf courses, with courses to suit every style and skill set. The climate also ensures you can enjoy a round of golf (or ten!) any time of the year.
La Manga Golf resort, located next to the Calblanque natural park, is particularly popular with golfers from around the world and is home to three award-winning, 18-hole golf courses suitable for players of all levels.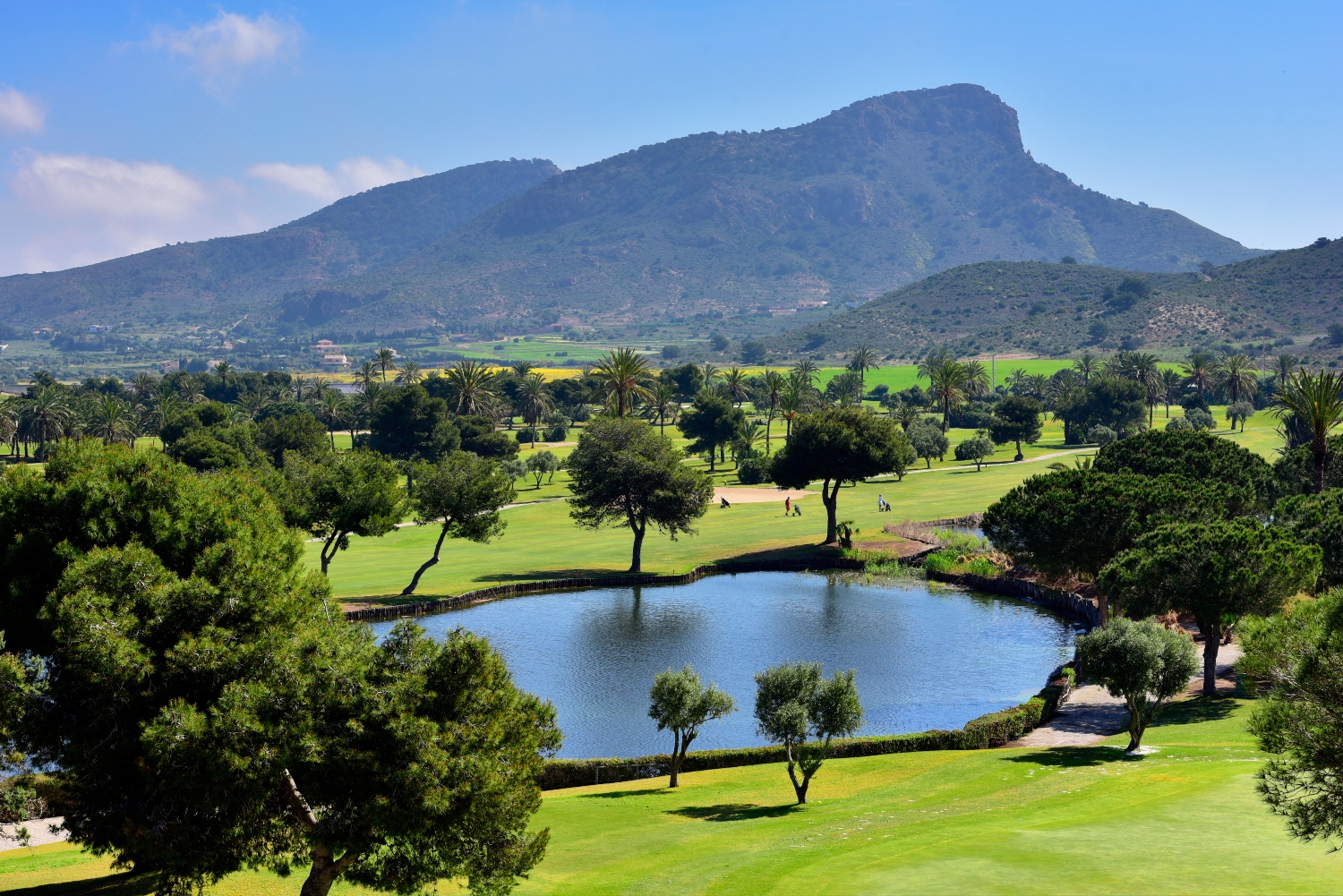 Most major European airlines fly into the Region de Murcia International Airport (RMU). Once there, the city and province enjoy good transport links, including buses, trains, trams, and taxis.
Much more than a desirable holiday destination
With so much to offer, it's no surprise that more and more people are looking to purchase a forever home, second home or invest in property in the region of Murcia.
But it's not just the great weather and affordable, enviable lifestyle attracting property investors! The area has enormous growth potential, and buying Spanish property is an excellent investment option right now.
According to the European Investor Intentions Survey 2023 report, prepared by CBRE, Spain currently ranks fourth among the countries providing the highest capital growth. In the Murcia region alone, that growth is currently up 21%.
Expats and other overseas buyers were mostly responsible for driving the recovery and rebound of the Spanish property market in recent years, helping it make a miraculous comeback. As a result, properties in key locations, including the Costa Cálida, are available for purchase at desirable prices – especially compared to other places in Europe – and look to remain a safe investment option throughout 2023.
An additional attraction to buying property in the region of Murcia is the tax benefits on offer to anyone investing in real estate in Spain, including a reduced VAT rate for new properties and a flat income tax rate of 19% for non-residents who earn income from rental properties.
Other tax deductions are available, such as mortgage interest and property maintenance expenses, which can make investing in real estate in Murcia even more attractive to overseas buyers.
The Bank of Spain predicts a return of 10% for the Spanish real estate market in 2023.
You can read our recent article to learn more about the top trends predicted to shape the Spanish Property Market in 2023.
An extensive range of properties to choose from
Whether you're looking to purchase a property for personal use or rental income, the Murcia region has an extensive range of properties to meet all needs and budgets, from bungalows on golf courses to modern beach apartments, luxury villas in the countryside, and traditional Spanish townhouses.
The team at Micasamo is here to guide you every step of the way to help you find the perfect property for your needs.
We have a great selection of well-priced properties on new developments, luxury villas with private pools, modern apartments with golf, sea, and mountain views, stunning townhouses in gated communities, and much more.
For those interested in purchasing a property for rental income, call us to learn more about our new management and rental services, designed to ensure peace of mind for absent homeowners and guarantee tenants are happy and content in their homes.
If the idea of investing in property in the Murcia region has whet your appetite, why not start browsing our complete selection of properties and dreaming about your new life in the sun?
It's time to get in on the action!
The region of Murcia is quickly becoming a top destination for international real estate investors. Its location, growth potential, affordable properties, infrastructure, and tax benefits make it attractive for those looking to invest in real estate.
In addition, with the warm Mediterranean climate and a strong focus on tourism and technology, Murcia has much to offer those looking to make a sound investment in real estate.
We understand that buying a property overseas can be daunting, especially if you're a first-time buyer with a lifelong dream of living in the sunshine. And even if you're an old hand at buying property overseas, it's still reassuring to work with professionals who know the area and the Spanish buying process inside-out.
We're passionate about removing any hurdles our clients face and guiding them to finding the ideal property for their lifestyle, living requirements, or investment goals. It's our job to make the buying process simple, stress-free, safe, and fun.
Our end-to-end service includes all of the following and anything else you might need on this exciting journey:
Property consultancy to establish your right-fit property
Exclusive property viewing trips to show you the area and suitable properties
Knowledge and expert advice on financial issues, including Spanish taxes
Free consultations with legal advisors, financial advisors, and residency advisors
Relocation advice and support
Transfer of utilities, internet services, etc.
As well as our new services for Rental Property Management, we also offer a valuable after-sales service for all our clients, giving you peace of mind to enjoy your property from day one.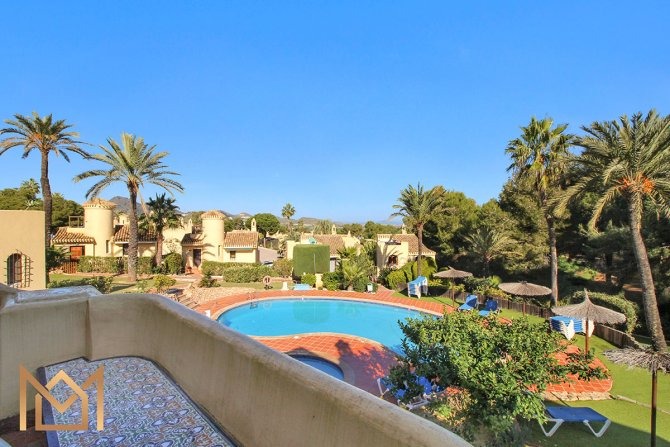 But don't just take our word for it! Please read what our clients have to say about the experience we provide.
If you're ready to take action, please get in touch with the Micasamo team to begin discussing your requirements.
And, if you want to 'spend a day with us', you can see us in action in Series 6 of Sun, Sea and Selling Houses. The new series should be launching on Channel 4 very soon.